Energenie
Mi|Home Radiator Valve (Starter Pack)
SKU: MIHO029
You will earn 450 Points for purchasing this product.
1 verified customer reviews
Every order that we process is independently audited up by a third party company who obtain feedback from our customers after a purchase. This feedback is totally separate from an internal review system and are all verified, customer reviews of the product.
Details
Do I need the Mi|Home Gateway?
The Gateway is central to the Mi|Home system and provides the communications between all your Mi|Home devices and the internet. It lets you control everything from your heating through to your lighting and appliances from anywhere in the world using the MiHome app. The Gateway opens up a world of features to you. You can see this item here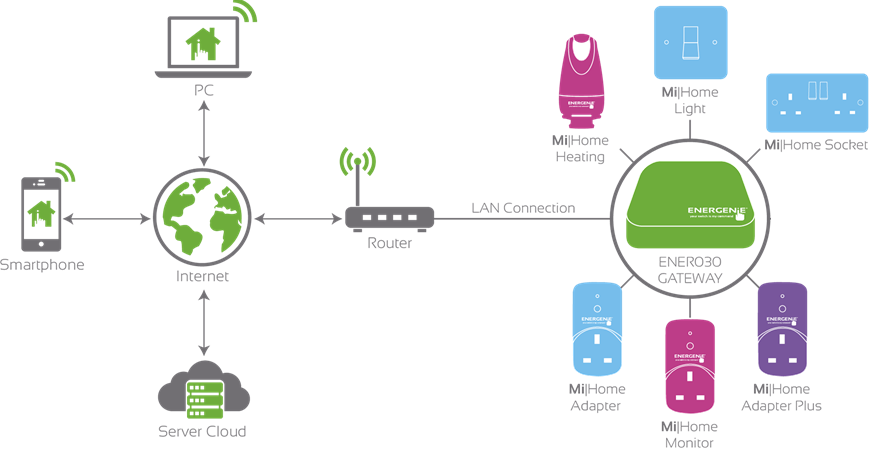 How to install the Mi|Home Radiator Valve:
Before installing, your existing valve needs to be removed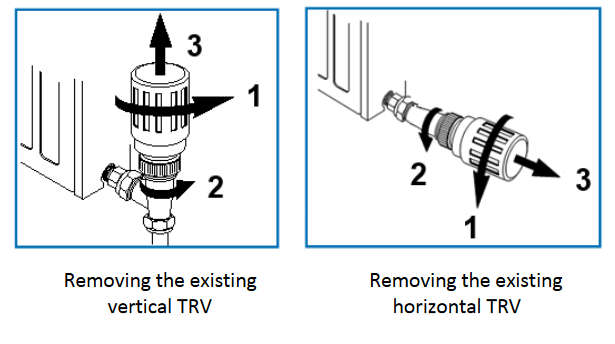 1. Insert batteries that are included into the top of the Valve (you will need to unscrew the battery-compartment to do this)
2. Choose a base ring and spacer: Base-rings and spacers allow your eTRV to fit to either 28mm or 30mm radiator valve. The spacer also comes in two sizes, It is important that you use the correct spacer and base-ring
3. Place the spacer (if one is needed) in to the base-ring
4. Fit the base ring on to the Mi|Home Radiator Valve and firmly push the three base-rings into the base-ring slots.
5. Place your new unit on to your radiator valve and screw the base ring on (clockwise) by hand.
How to pair the Mi|Home House Monitor using a Smart Phone:
1. Open the already installed MiHome application
2. Proceed to the Dashboard and go to 'Add New Device'
3. Select the appropiate Adapter icon (in this case, it will be the Purple/Pink Adapter)
4. Plug your adapter to a mains powered socket and follow the instructions on the application.
Lumens
Since LED light bulbs are designed to use less energy than halogen spots, wattage is not a reliable way to gauge how bright the bulb is. Brightness is measured in Lumens.

With LED spotlights there is more to consider than just a direct Lumen comparison with the halogen equivalent. The superior light quality given off by LEDs and much lower bulb degradation rate over time must also be taken into account. This is why the stated Lumen output for an LED spotlight is often less than that quoted for a halogen spot bulb it replaces.
Beam Angle
The beam angle is how wide the beam is spread. If you have a very narrow beam angle your light will be projected like a handheld torch whereas if you have a wide beam angle it will be much softer and spread like a traditional bulb. Wide beam angle are best for living areas such as living rooms, dining rooms and bedrooms where you are looking for a softer light and narrow beam angles for targeting specific areas or for decoration.
Power Consumption (W)
The wattage is the value given to the energy consumed by the light bulb itself. So, a 50-watt halogen spotlight bulb will use 50 watts of power. If you have 6 x 50-watt halogen spots in your kitchen then you will be using 300 watts of power. If you were using replacement LED lights at 4 watts each you would be using 24 watts of power, resulting in huge energy savings.
Input Power
This is a measurement of the volts required to operate the bulb. The standard for the UK is 240 volts. This means that you can plug these directly into existing fittings without changing any of the electrics.
Height (mm)
The size determines the diameter and the length of the bulb. In most cases the bulbs are a retro-fit, which means they are a direct replacement for their halogen equivalent.
Width (mm)
The size determines the diameter and the length of the bulb. In most cases the bulbs are a retro-fit, which means they are a direct replacement for their halogen equivalent.
Depth (mm)
The size determines the diameter and the length of the bulb. In most cases the bulbs are a retro-fit, which means they are a direct replacement for their halogen equivalent.
Replacement
This details what this LED bulb is a replacement for in terms of standard halogen bulb wattage. This allows you to easily make a comparison when replacing your existing halogen bulb, to ensure you get a similar light quality and brightness from your new LED bulb
Average Life in Hrs
Manufacturers will give lifetime claims in multiples of 1000 hours. One thousand hours is equivalent to about 6-months use when the bulb is on for 4 hours per day. A traditional halogen spotlight bulb is expected to last about one year (2000 hours) where as an LED will last between 30,000 and 50,000 hours - that's between 15 and 25 years! Switching to LEDs means you may never have to change your light bulbs again.
Fitting type
This is the fitting of the bulb, described by a letter/number code. You can find out what your fitting is by looking on the base of the bulb you are replacing or the packaging of your existing bulb.
Dimmable (Option)
Dimmable LED bulbs are only compatible with a dedicated "Trailing Edge" dimmer switch that reduces the current flow. Your bulbs will not work effectively if used with the conventional "Leading Edge" dimmer switches that operate with a higher current flow.

When ordering dimmable LEDs please ensure you have an LED-compatible Dimmer Switch.
Protection Rating
The IP rating is an international classification system for the sealing effectiveness of enclosures of electrical equipment against the intrusion into the equipment of foreign bodies (i.e. tools, dust, fingers) and moisture. IP65 for example, is dust tight and water resistant.
Colour Rendering Index (CRI)
Measured on a scale from 0 to 100 percent, the colour rendering index (CRI) indicates a bulb's ability to make reds, greens, and all other shades look just the way they should. Simply put, the higher the CRI, the more accurate an object's colour would look under the light source.
Warranty
We're so confident in the quality of our bulbs that we offer an extended warranty
This product has no reviews yet.
Delivery Details
All orders are shipped via one of our Next Working Day delivery services. If ordered before 16:00, Monday - Friday, your order will be despatched the same day* and delivered the next working day.
We know getting your items delivered safely and on time is critical. That's why we've selected the best Next Day delivery delivery services available.
DPD Next Day 1hr timeslot - £5.99*
With our premium DPD service you'll receive a one hour delivery timeslot, but you'll also be able to track the progress of your delivery down to the last 15 minutes.

*price per 30kg
Yodel Next Day - £4.99
The award-winning distributors have a 99% delivery success rate, and have a dedicated customer support team that'll happily help with any questions you may have.
We also offer Saturday delivery for telephone orders only. There is a cost of £10 for this option.
FREE Extended 5 Year Warranty
We offer a FREE 5 year warranty on all our LED products unless otherwise stated. You must register your product with us to benefit from this enhanced guarantee. All unregistered purchases come with an automatic two year warranty as standard. The warranty for this product is listed in the specifications tab on this page.
Please note: Clearance items only come with a 2 year warranty unless otherwise stated.
Returns Policy
We offer a 30 day, no-quibble returns or replacement policy, because we want you to be totally satisfied with your purchase. If you're unhappy in any way with your purchase, you can return it for a refund or a replacement, as long as you return it in the same condition as it arrived (original/undamaged packaging and product) and within 30 days of receiving it.

We will pay for your return postage on a faulty item as long as you send it using Royal Mail 2nd class recorded delivery and within 30 days of receiving it.
* Some items have a different dispatch date. If so, this will be marked on the product page and also in the cart